JackFruit Carnitas | Gluten Free and Vegan |
2:31 PM
It's ALIVE!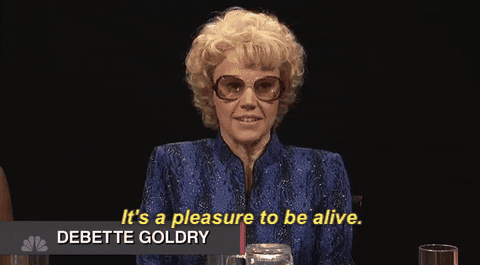 Yes, this blog still lives and so does its owner!
Since the last post, I've been side-hustling in my social media business but still cooking and recipe making.
And obviously, y'all are still loving the recipes because it was super encouraging to sign back into this blog and see that people were still clicking around and reading the recipes!
Anywhozzels to the recipe. I absolutely love this recipe. Jackfruit has become one of my favorite things to cook and experiment with. It's vegan but so simple to cook 👩‍🍳
Carnitas are BY FAR the best way I've cooked with them. The key is the orange juice, the acidity really helps the flavor and the complements the jackfruit so well.
Where to buy Jackfruit. A few places to try before you buy online (where it tend to be more expensive) - You want to buy Young Jackfruit in Brine -
-Local Asian Markets
-Trader Joes
-Check the Asian sections of your local grocery store. You never know who carries it now that its more mainstream
Ingredients
1 Tbsp

Olive Oil

1

Yellow Onion

Minced

Garlic

2

Jalapeno's diced

2

20oz cans green jackfruit (rinsed and drained; seeds removed, core pieces chopped

1

Orange Juice

1 Tbsp

Red Wine Vinegar

3 Tbsp

Gluten Free Soy Sauce

1 tsp

liquid smoke

Lime Juice, to taste

1/2 tbsp

Nutritional Yeast

1/2 tbsp

Smoked Paprika

1/2 tbsp

Dried Oregano

1/2 tbsp

Ground Cumin

1/4 tbsp

Black Pepper

Instructions

Drain your jackfruit, rinse, dry, and pick out the seeds.

You can then pull apart what you can, and cut the harder core pieces into small bits.

Use a potato masher to help break up more of the jackfruit.

Thinly slice your onion and toss it in with the jackfruit and then set aside.

In a large skillet, heat oil and saute garlic, jalapeno with a pinch of salt till fragrant.

Add jackfruit to the pan and toss, continue cooking till jackfruit is dried out.

Next add 2/3rs of the spice blend (the nooch to pepper). Cook till fragrant, add more to your taste.

After its to your taste, add in orange juice, red wine vinegar, soy sauce, and liquid smoke, and stir.

Simmer until the liquid is absorbed.

Serve over rice with your favorite toppings of choice.