This is a little late but better late then never.
A cold has infested my body and doesn't seem to want to leave. I've been trying to get rid of it with some oils and rest but last night I finally caved and took some Nyquil. As nasty as that stuff is, it always seems to help my body give a cold a swift kick in the behind.
ANYWAY..
This weekend was non stop, so even though I was bedridden yesterday because of my cold, the rest was much needed.
Saturday was spent running early morning errands to the store for groceries and then an attempt to get out to the beach. If you live near or even 20 minuets from the beach (like I do) you will probably understand the frustration, like we had, of getting out to the beach and not finding parking on or off the beach because tourists and have beat you to it. Its just sad that what we have considered our "local" beach for so long is no longer "local" anymore.
#floridianproblems
Sunday was the more eventful day for us. A trip to church and a stop at the store and then we were then on our way to Disney Springs (aka downtown disney) for a laid back dinner at
Cooke's at Dublin
with the family.
I could eat their gluten free onion rings all day if I wanted.
Once dinner was over, the hubster and I headed over to House of Blues to catch a Matt Kearney concert.
Of course on the walk over I swung into
Erin McKennas
and grabbed my favorite GF/DF blondie cupcake to eat on the walk over.
It was glorious as usual.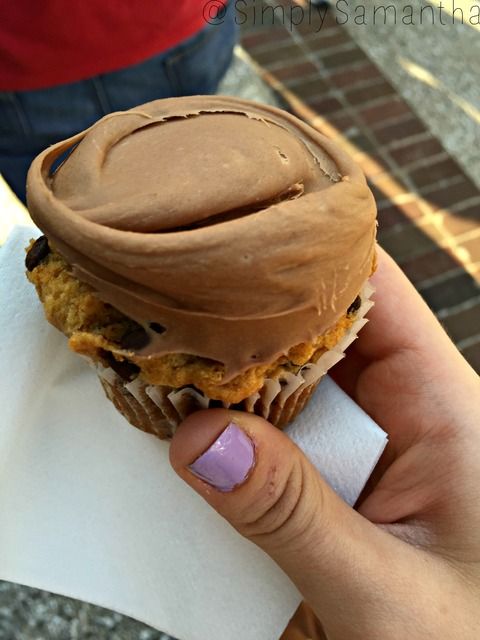 The concert was so good! I am not a huge concert person, mostly because I am not a huge fan of crowds but this was not bad and definitely doable for this introvert.
As amazing as Matt Kearney was y'all should go check out "
Judah and the Lion
", who were Matt Kearney's opening act. If you are a fan of fun folk music then you will love them!
If Needtobreath and Mumford and Son's had a child, it would be them.
But like I said before, Matt Kearney was amazing! If you head over to my
instagram
, I posted a video from the concert.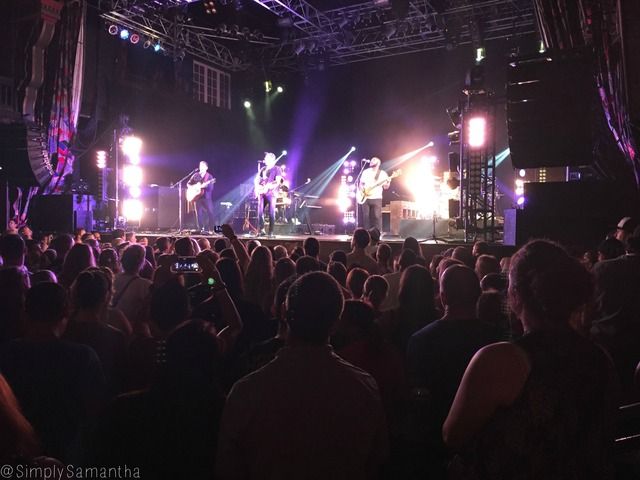 Hope y'all had a great weekend!