So, I hope you all had an amazing thanksgiving! Ours was very quiet, except for the occasional "driving each other crazy" moments.lol. But whats family without those moments.
We started with food - Yummy gluten-free cinnamon rolls
And ended with WAY to much food -Thanksgiving dinner
(i think our eyes were bigger then our stomachs)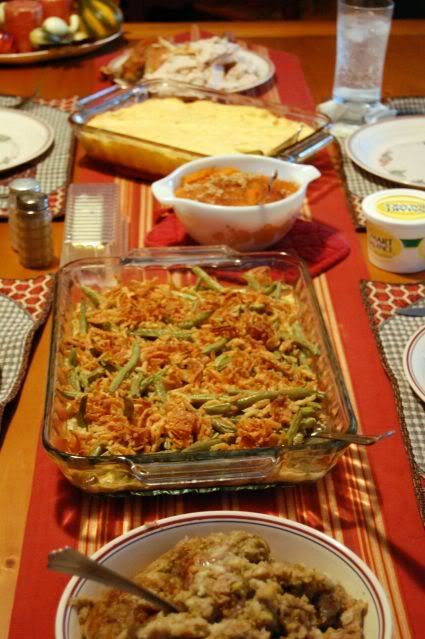 And of course we participated in the wonderful Black Friday shopping. However I passed on the 4am shopping trip that my sister and mom took. I slept in a little bit longer and headed back out with them to find some awesome deals.
I actually got most of my shopping done on Thanksgiving via the internet ( HALLELUJAH!) so it was nice knowing I could look for me and not feel guilty ;)
I would like to make note that i'm not a fan of big crowds, and the ONLY time I felt claustrophobic in the craziness of our Black Friday shopping was when we went into "Bath and Body works" as much as I love that place I was getting SUPER claustrophobic. Its like "Lets see how many people we can cram into ONE little store". Really?.
So I only came out of the whole shopping day with 2 shirts. Which is Okie Dokie with me :D I'm going back to the mall in a week anyway ;)
Beatles Tee - $1.50 (after what was left on my gift card was used)
Plaid long sleeve top - $5 (it was actually $10 but mom said she'd get it for me, so even though she paid, I chipped in half cause she also bought me lunch ;)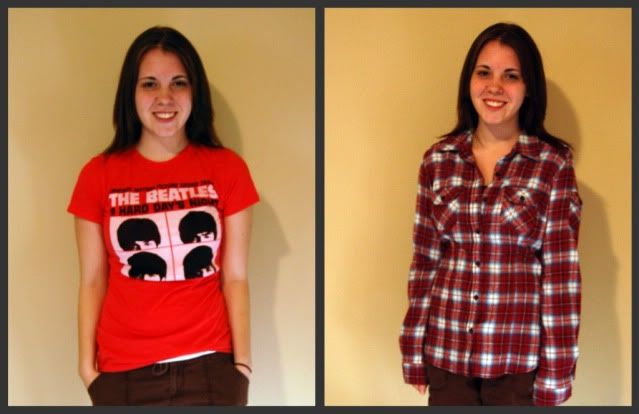 I hope you all got some awesome deals this Friday! And now we can begin to celebrate......

CHRISTMAS!!!!
wohoo!!
So for this wonderful month of christmasness, my music player here on the blog is full of my favorite christmas music! Enjoy!