SO I actually have something to blog about! I'm so happy.
I had a truly blessed weekend, one i wont forget. Some of you may not know but I'm a HUGE NASCAR fan. You wouldn't know till you watch a race with me. I've grown up with it and the best 2 years it has really grown on me :).
So for those that who aren't familiar with NASCAR. There are 3 races, a Truck race, Nationwide (100 laps) and a Sprint ( which is the biggest of the 3 and has more laps, it depends on the track)
I was able to go to both the Nationwide and the Sprint.
Friday night was the Nationwide. I was so excited I really didn't care what I looked like so please excuse my "sweaty lookingness" in the pictures :P
I was so stoked because I was sitting right across from my favorite driver, Carl Edwards, pit!
I had such a good time that I could wait for the Sprint race the next day.
It was a tad more crowded then the Nationwide, which I didn't mind at all, i was just so excited to be there.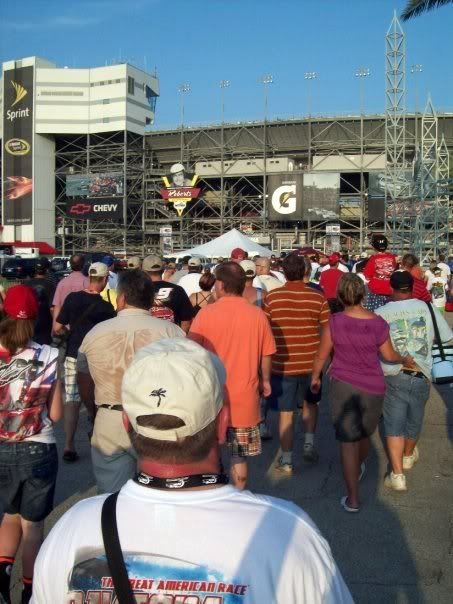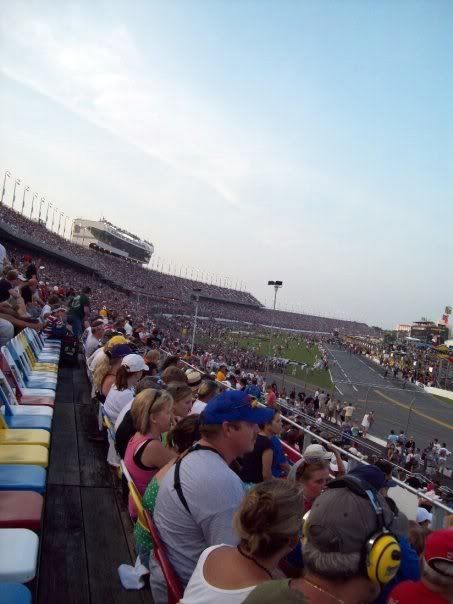 We were a little farther then we sat the night before but that payed off at the end of the race
( which you'll read about in a minuet)
Who needs a 42" t.v when you can have one the size of your house!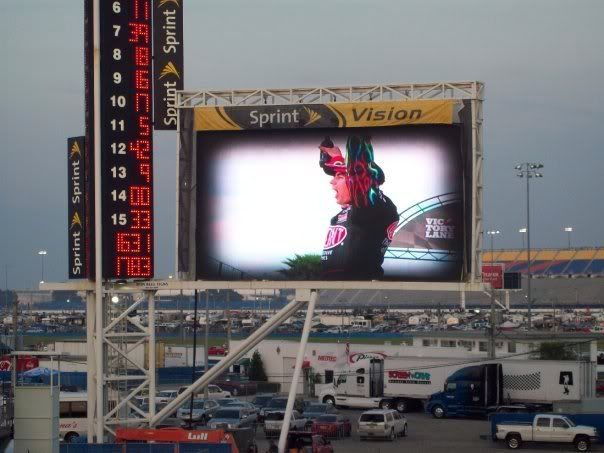 A little God Sighting
Ok, So you probably wondering.
"What was so great about the end?"
Now NASCAR is known for having some good wrecks and there pretty cool to see on t.v. But in person, there 10 times better! I of course, me being the weird person that i am, thought "I don't need to video the last lap, nothin huge will happen" well something did! There was a huge wreck right in front of out stands! and i mean huge.
Don't believe me? ;) check out the video from TNT that was broadcasting the race last night
(at 0:30 is where we were)
Of course not all of it was cool. Seeing that one of the drivers (#20) that crashed in-front of us is only 2 years older then I am, it was a bit scary. We were so happy to see that no one was hurt.
So this weekend will ALWAYS be one I will never forget!